CREATIVE SPACE
Tutor: Raphael Kilpatrick
What does an emerging creative community need to establish itself and can design thinking offer a way for these communities to form and grow in rapidly developing Melbourne?
The studio will investigate existing arts organisations and search for a site in which to test our ideas for our own grass roots proposals. We will have the opportunity to hear of the future visions for the area from the Yarra Council and also those of the not-for-profit emerging artist group the Schoolhouse Studios.
To explore the issues of how spatial design might help to create and support a community the studio looks to the thinking of Thomas Ermacora - Recoded City and Edward Soja - Thirdspace. The studio will be motivated by the concepts of social engagement and participatory design. Any thoughts of potential Utopia will be dispelled and inspiration will be drawn from slums, favelas and other self forming communities.
WALKING THROUGH WALLS
Tutor: Ying-Lan Dann
Throughout this studio, we will be questioning: How might those spatial warfare strategies of flexibility, temporality and contingency adopted by the armed forces in Israel be used subversively, to serve the victims of such conflicts? How might we engender space with qualities of connectedness, rather than divisiveness? By eroding the duality of the wall, how might we understand the 'middle', referred to by St Arroman in his text "Movement and flow at the Boundary" and its broader relation to interiority?
The studio takes up Gordon Matta-Clark's principal of "un-walling" and will look at a range of related artists, designers, political texts and theories that support his line of 'anarchi-textural' thinking.
WONDERLAND - HOmeLY cREatUreS
Tutor: Andrew Miller
This studio works on the premise that architectural design (interior and exterior) is a semi-living thing Eg. In all its guises (for better or worse) – it is an affective ecology of 'things'; an assemblage of materials, atmospherics, memories, objects, bodies (inanimate and animate), forming mutually a nurturing relationship for living.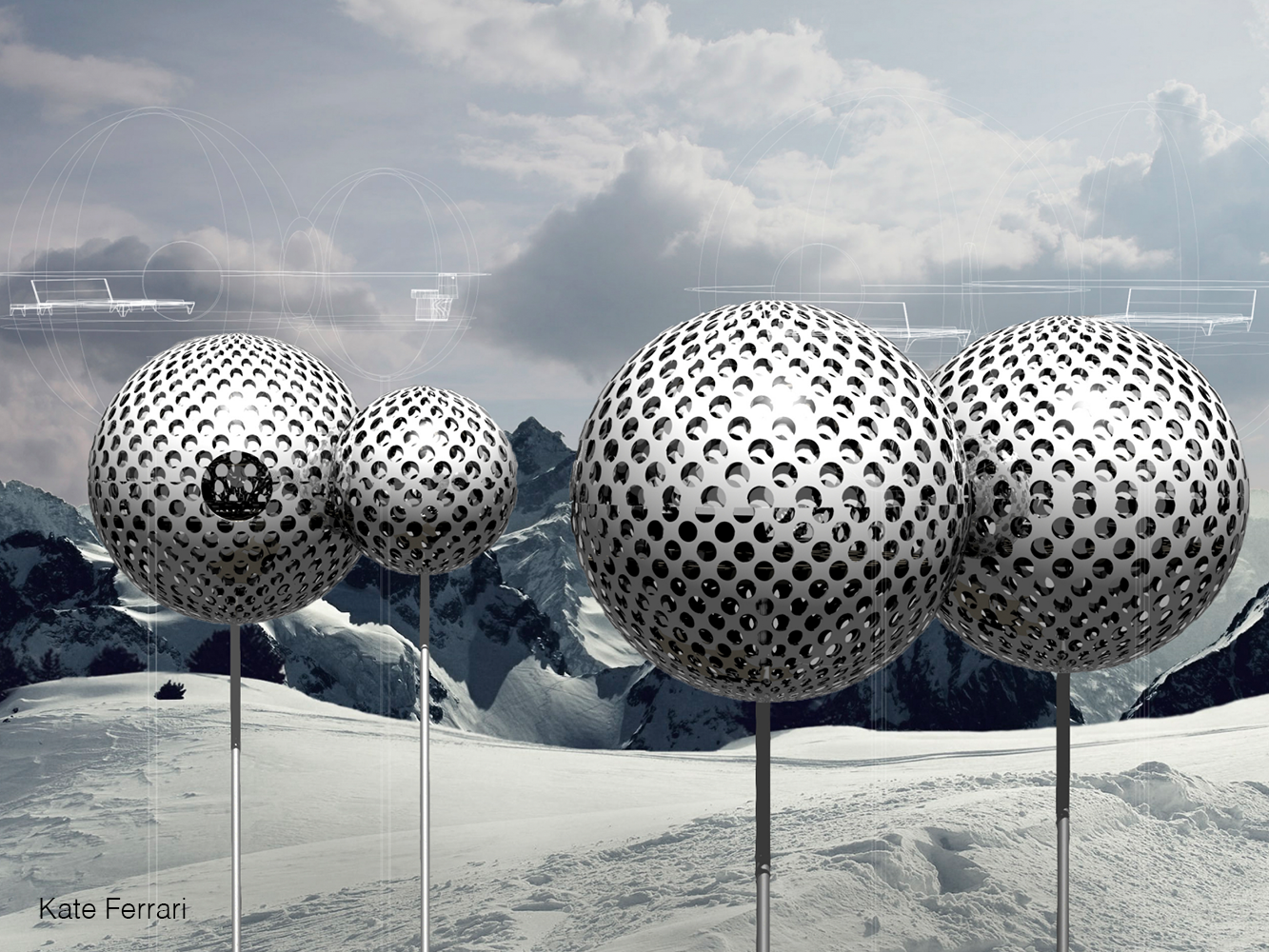 GETTING HERE
Tutor: Roger Kemp + Anthony Fryatt
This studio will be venturing from the CBD, traveling out, crossing the thresholds of suburbia and entering into the highly internalised condition of the suburban shopping centre. It will examine the Westfield Shopping Centre, Doncaster to learn and develop new ways of thinking about this retail format.
The focus will be to challenge a number of conventional typologies found there: the retail box, the kiosk and the food court. By adopting the design strategy of hybridization the studio will ask if these three broad retail typologies can be brought together to produce innovative experiences for consumers/customers/inhabitants.
ACTUALISING AIR
Tutor: Chris Cottrell
The spaces between us are brimming with information, affective forces, weather, sounds and smells. Rather than beginning with an idea of space as empty or neutral, this studio asks you to foreground air as design concern — a medium to attune to and work with. Some key questions will be: • How does air affect us, how do we affect air? • How can interior design processes enable us to become more aware of the air around us? • What can air do, what can you do with air? These workshops will provide you particular strategies for working with air — techniques, contexts, modes of making and communicating. These strategies form a foundation for the second part of the semester, in which you can choose to work either independently or continue in groups. Based on your particular strategies and interests you will be guided to develop your own brief. This will be for a larger design proposition that 'actualizes air' in the form of an ephemeral installation in public space.
THE GUESTHOUSE PROJECT
Tutor: Caroline Vains & Christof Mayer
This studio will explore the guesthouse typology in the context of refugees, asylum seekers and migration. It will comprise three stages. The first stage will explore the notion of the guesthouse. We will begin by using drawing, diagramming and model-making to unpack the characteristics that define the guesthouse. What are its characteristics, qualities, spatial typologies, atmospheres, relationalities etc.? We will then investigate how these may be adapted and applied to bring recent refugees together with Melbourne's longer-term residents in a guesthouse program involving cross-cultural sharing and exchange.
INTERIM
Tutor: Linda Raimondo
Interim is a studio that explores concepts of community, shared networks and collective culture in the suburb of Brunswick. The project will involve collaborating with Neometro - property developers who have proposed a residential development on the Jewell station site. The studio intends to produce a series of events that activate the existing site through temporary spatial installation.
DESIGN FOR CARE 2
Tutor: Leah Heiss
This studio is embedded in the ONJ Centre at the Austin Hospital in Heidelberg. Each Tuesday you will be working within the hospital, engaging with clinical and support staff, patients and families. Through the semester we will undertake a wide range of activities to engage staff, patients and families in the design process. These will include mapping activities, participating in art therapy sessions, conducting workshops and engaging in 1:1 and group interviews. You will have access to inpatient wards (cancer and palliative care); day oncology; radiation oncology; information centres; gardens and waiting spaces.